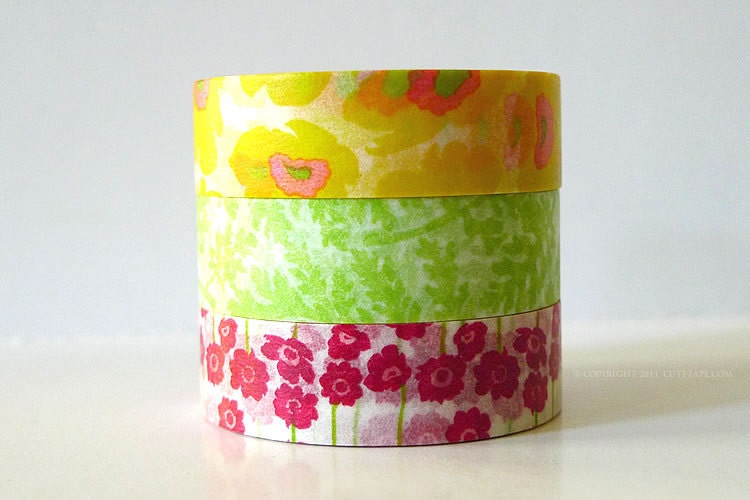 I just LOVE Japanese Washi tape, don't you? Ones like
these
are for sale everywhere on the internet. Buying them on-line isn't terribly expensive and there is a huge variety to choose from. You are sure to find loads that are to your liking; but how about making some of your own?
I discovered a few tutorials on-line on how to make them, like this one
here
Tutorial of this one on
this blog
Another tutorial
here
I have a weakness for beautiful paper and am always buying without knowing exactly what to do with it. Well, now I can get crafting and even use those beautiful pages out of magazines that I've been hoarding for so long! As soon as I have some made, I'll show you.
Happy day!